STUYVESANT PARENTS - KEEP UP WITH SCHOOL NEWS
Please
CLICK HERE
to
subscribe to the PA listserv
and receive weekly updates on school news, meetings, and events.
To Donate to the Annual Appeal
and see how your donations have worked to help the school, click
HERE!

---
CHECK OUT THE ENHANCED ONLINE VERSION OF THE WINTER 2013 PA NEWSLETTER - The Bulletin!
CLICK HERE
to read the latest full-color online version of the PA newsletter. The online version has an additional
article and full-color photo gallery
.
Highlights of this issue include a break down of the FAFSA process, the components of a well-balanced college application, top secrets of a top Stuy student, a profile of Assistant Principal Saida Rodriguez-Tabone, and more
! And every issue is translated into Chinese and Korean!
Note: All links in the online version are clickable.
Looking for archive issues? Every issue of the Bulletin since 2001 is available online. Click
here
to read them.
The Bulletin team wishes everyone a very happy holiday season! Please look for our next issue in mid winter.
---
CHINESE OUTREACH MEETING -
史岱文森高中
,
華人外展會
通告
Wednesday, December 4 | 6:30 PM | 5th Floor Student Cafeteria


12月4日(星期三)| 下午六點半 | 五樓學生食堂


The next Chinese parents outreach meeting will be held on Wednesday, December 4 at 6:30 pm in the fifth floor student cafeteria. Speakers will include Keven Lee, Assistant Director of Admissions at New York University (who will provide NYU's point of view on admissions) and financial planning expert Bernard Pau, CPA/PFS (who will provide college financial aid guidance). The meeting will be conducted in Chinese. Please arrive at 6:00 pm for refreshments and informal mingling.


下星期三(12月 4日)下午六點半到八點,在學校五樓學生餐廳,為華人舉辦家長會議。會前半小時有茶點招待各位。兩位主講員分別是紐約大學本科部招生辦的助理主任Keven Lee 和資深會計師鮑愛奇(Bernard Pau), 他們演講有關如何更有效地申請大學及申請獎學/助學金等問題,英文講員有翻譯,歡迎家長提問。請家長們到會! 謝謝!

Please RSVP to the Chinese Outreach Committee at

請電郵你的回應

This e-mail address is being protected from spam bots, you need JavaScript enabled to view it .

---

FIRST JUNIOR CLASS COLLEGE TRIP

Friday to Sunday | December 13-15



The first Junior Class college bus tour has been scheduled for December 13-14. The itinerary for this trip is a number of New England schools. Students should click

for the preliminary sign up page and indicate their interest in the trip as soon as possible. Look for additional information and registration instructions for the Student Union in the coming days. Note that parents are required to sign and ntarize a permission slip. Please have your students plan ahead to get all necessary forms ready. The New England trip traditionally attracts a larger number of students than other trips. Please register early to assure a spot. Please also note that parents may also be needed to chaperone the trip. Please click

for the flyer.

---

WINTER CONCERT AND STUDENT ART SHOW

Friday, December 6, 6:00 PM

Murray Kahn Theatre (School Auditorium)




Parents are invited to attend the annual winter concert and student art show. Come hear sublime music from our student musicians, the

enchanting voices of the choral groups, and enjoy the fabulously creative artwork and technology projects that will be on display. Please check with your student performers for information about the students' dress code, so they can plan ahead. Each student performer will receive 2 tickets for their parents to attend.
---
WINTER 2013 BARNES & NOBLE BOOKFAIR
Tuesday to Thursday, December 10 - 12, 2013
Tribeca Barnes & Noble | 97 Warren Street

(1 block from Stuyvesant High School)

Do your holiday shopping at the Tribeca Barnes & Noble (97 Warren Street) from December 10-12 and help support the PA. Or you can shop
online
using school code:
11226867
.
Click
HERE
to download the voucher.
Come hear performances by
Stuy's Jazz Band Combo and A Capella on Tuesday,
December 10 at 4:00 PM.


This year, the PA will share the first day of the Tribeca
event
with the nonprofit organization Teen Entrepreneur Boot Camp (TEBC). TEBC is currently working with Mr.
K
ennedy's Wall Street class to
give
students an authentic entrepreneurial experience.
Please come to the Tribeca Barnes & Noble on December 10 to make a purchase at the
designated
table to support TEBC. To learn more about the new product, please
watch
this video produced by
Stuy
students
in
Ms. Elka Gould's video production class.

---
FREE COLLEGE FINANCIAL AID WORKSHOPS
December 2013 and January 2014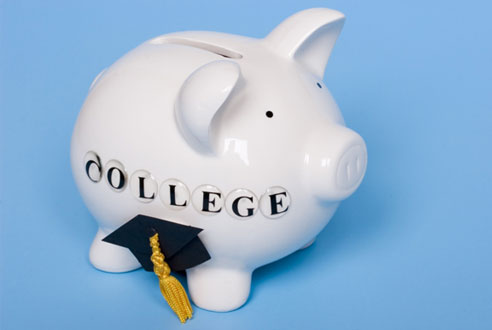 It's still college application season, and parents are stressed about how to pay for our children's education as soon as that acceptance letter arrives. Want to learn more about how to apply for college financial aid? Attend free workshops at The Options Center at Goddard Riverside Community Center. Click HERE for the flyer with dates of upcoming free evening and weekend workshops. The Options Center has helped more than 6,000 students go to college. Click HERE to learn more about the Options Center.
---
RELIEF FOR TYPHOON HAIYAN VICTIMS
Beginning Tuesday, November 12 | Ongoing
Four million people have been affected by the aftermath of Super Typhoon Haiyan, with more than 800,000 forced to abandon their homes. As the death toll climbs and families struggle to rebuild their lives, we ask the Stuyvesant High School community to once again come together to provide funding support to assist our "brothers and sisters" overseas as well as here in our own community. Fundriasing activities will begin at school on Tuesday, November 12. For more information on how you can help, please contact Angel Colon in Stuy's SPARK Office by phone (212-312-4800, ext. 7260) or by e-mail at This e-mail address is being protected from spam bots, you need JavaScript enabled to view it . You may also visit the National Alliance for Filipino Concerns (NAFCON) at www.nafconusa.com for updated information and collection sites. If you know of any Stuy families whose own families have been directly affected, please urge them to contact Mr. Colon for information and assistance.

---
FALL 2013 A.I.S. TUTORING AVAILABLE TO ALL STUDENTS


Parents, please remind your students that FALL A.I.S. (Academic Intervention Services) tutoring sessions are available to all students who want extra time to review classroom topics. Most courses are covered by these free, supplemental afterschool sessions, which take place on Tuesdays, Wednesdays and Thursdays from 3:40 to 4:40. All tutoring sessions are taught by teachers who teach sections in these subjects. Click
HERE
for the new schedule.
---
MICHAEL ST. JOHN TURNER PRESENTATION ON FINANCIAL AID FOR NEW YORK STATE RESIDENTS
Did you miss the October 22 presentation by Michael St. John Turner? Mr. St. John Turner is the Client Relationship Manager of the New York State Higher Education Services Corporation. Click HERE to download his PowerPoint presentation.

---
SENIOR PARENTS COLLEGE INFORMATION NIGHT

Tuesday, October 1 | 6:30 PM | Murray Kahn Theatre (auditorium)

Senior parents, did you miss the important information session presented by Stuy's College Office Director, Casey Pedrick, on October 1, 2013? Click
HERE to read Ms. Pedrick's PowerPoint presentation.

Please remember, parents are encouraged to call or e-mail Parent Coordinator Harvey Blumm for answers to your college process related questions.


---
CALENDARS



Click

here to download the PowerPoint presentation by College Office Director Casey Pedrick. Remember: If you have questions about the process, Parent Coordinator, Harvey Blumm is a wonderful resource and he can be a liaison between parents and the College Office to help you to navigate this exciting time in your child's educational career.




Please remember to check the PA's

College Info page periodically for updated information about college-related events for parents.
Note: You may also download the PowerPoint presentation by Michael St. John Turner from the March 5 PA meeting on the College Info page.
---
STUY STUDENTS EXCEL IN INTEL SCIENCE TALENT SEARCH IN 2013!

CLICK HERE to see the list of the 300 newly selected 2013 Intel STS semifinalists and their brief project descriptions. (Scroll down to New York State and look for Stuyvesant High School.) This year, Stuyvesant students excel again with 10 students named as semifinalists. Join us in congratulating these fabulous students!
Pran Chanthrakumar

Amanpreet Singh Kandola

Miranda Li

Jamie Lee Solimano

Carolyn Yao

Zofii Kaczmarek




Jongyoon Lee

Antata Majumdar

Jordan Andrew Wallach

Ben Zang
A very special congratulations to Jamie Lee Solimano, who was named one of the 40 finalists!
---
THANK YOU TO EVERYONE WHO SUPPORTED THE PA WITH A PURCHASE DURING OUR SPRING 2013 BARNES & NOBLE BOOK FAIRS


Friday, February 22 to Thursday, February 28, 2013 | Barnes & Noble Tribeca | 97 Warren Street
Wednesday, May 22 to Tuesday, May 28, 2013




We especially would like to thank Stuy history teacher Mr. David Hanna, and French teacher Ms. Elsie Augustave for kicking off the book fairs with readings from their books. Mr. Hanna read from

"Knights of the Sea: The True Story of the Boxer and the Enterprise and the War of 1812,"

on Friday, February 22, and Ms. Augustave read from "The Roving Tree," on Wednesday, May 22.

---

THANKS TO MR. & MRS. BOAZ WEINSTEIN, THE LIBRARY HAS REOPENED!

Wednesday, January 9

Mr. and Mrs. Boaz Weinstein cut the red ribbon at a dedication ceremony on January 16 with Interim Acting Principal Jie Zhang and former principal Stanley Teitel.

The library renovation is complete! The newly renamed

Boaz R Weinstein Library

reopened on Wednesday, January 9, from periods 1-10. All students may enjoy the expanded facilities during their free periods (please show your ID or schedule at the door). The beautifully redesigned library has all new furniture, shelving and technology - including more computers and printers for student use. The renovation was made possible by the generous donation of

Stuy alum Boaz Weinstein ('91)

. The entire Stuy community is grateful to Mr. Weinstein and to former principal

Stan Teitel

, the school administration and library staff and student volunteers for all their hard work to make this wonderful new facility available for our students for many years to come.

---

HELP THE PA TO HELP THE SCHOOL - ALL YEAR LONG

There are many ways parents and supporters can help the PA by doing what we already do every day and at no extra cost to us. We can even save some money. Consider these options:
Start here: Designate the Stuy PA as your charity of choice at GoodSearch.
Search the Web: As you know, Google is not the only online search option. Use GoodSearch after you have selected the PA as your charity, and every search you do brings a donation to us so we can do more to help the school. If you register with GoodSearch first, each search yields even more for the PA. Go ahead! Look up something.
Shop for Holiday Gifts: Many of us choose online shopping over braving the stores. This, year, consider going to your usual shopping sites via GoodShop. GoodShop takes you to many of your favorite stores such as Lands End, Barnes & Noble, Amazon.com, Apple, Macy's, and even Orbitz.com to make your travel plans. A portion of every purchase you make will benefit the Stuy PA. AND going through this site gives you access to many discount coupons for those stores. Don't forget to designate Stuy PA as your chosen charity first.
Shop on the go: Download the GoodShopto-go browser add on and when you shop, up to 20% of your purchase will be automatically donated to the PA, again at no extra cost to you. Youi'll also get coupon alerts for great discounts at your favorite online stores. Start shopping now!
Dine out: Make your dinner reservations or take out order online through GoodDining and every meal earns up to a 6% donation to Stuy PA. Put away your pots and pans this weekend and help the PA. Note that you must register with a valid email account before using this benefit. Don't forget to designate Stuy PA as your chosen charity first.
SENIOR PARENTS - DID YOU MISS THE IMPORTANT PRESENTATION ON THE COLLEGE APPLICATION PROCESS IN SEPTEMBER 2012?
Stuyvesant's College Office staff presented details about your child's college application process on Thursday, September 20. If you missed the presentation, and you have questions about what you and your child should expect, what steps you are required to complete, deadlines, etc, please have your child visit the College Office during drop in hours for help. Parents may contact Parent Coordinator Harvey Blumm to have your questions answered.
Click
here
to download the PowerPoint presentation from the event.
If you have misplaced the College Handbook published by the PA last spring, you will be able to purchase additional copies in English, Chinese and Korean at a nominal cost of $5 per copy at upcoming PA general meetings.
---
IMPORTANT RESOURCE: STUYRESEARCH.ORG
---

HAVE YOU CHECKED OUT THE FABULOUS PHOTOS by ALUMNI PARENT ANDREW CRIBB?


Here is the link

to Andrew's photo archive site showcasing many events from the last few years. If you missed the spring concerts or are interested in photos from the June 2012 graduation ceremony, Andrew has put some of those photos up for your enjoyment. Please feel free to leave a comment on the site to let him know if you appreciate his efforts.




Most recent update: Photos from the June graduation processional. Enjoy!

---

MENTORS NEEDED!!
Stuyvesant High School is committed to providing students with the opportunity to participate in research. In order to improve the effectiveness of the school's research program, students need mentors with experience in specific areas of research such as computer science, mathematics, physics, chemistry, biology, medicine, and the social sciences. If you are interested in working with a student as a mentor, please email This e-mail address is being protected from spam bots, you need JavaScript enabled to view it . Please provide your name, contact information, and your particular area of research. Your information will be passed along to the appropriate Research Coordinator at the school.
THANK YOU FOR SUPPORTING US AT STUY PA's
NINTH ANNUAL
SPRING
FEAST!


Date:

Friday, March 9, 2012
Thank you to honoree & Stuy alum Peter Samton (Stuy '52) for his inspiring speech.

Peter Samton is a principal at Gruzen Samton, and is the architect who designed our Chambers Street school building, which opened to students 20 years ago. He is currently working with the school on a library improvement project. Please join us to celebrate his contributions to the school.
Click
here
to go to the Spring Feast page.
Read the
event journal
to learn more about Mr. Samton and our sponsor greetings.
Click
here
to see the fabulous photos taken by parent Andrew Cribb during the event.
Don't forget to support the sponsors who so generously supported the event.
---
PARALLEL UNIVERSES, TIME TRAVEL, HYPERSPACE, AND "READING THE MIND OF GOD"
Monday, February 6 | 3:30 to 4:30 P.M. | Murray Kahn Theatre (Stuy Auditorium)
Dr. Michio Kaku inspired an audience of nearly 400 students, teachers and parents with a talk on the future and its many possibilities.
Did you miss the event? Click
here
to see photos taken by parent Andrew Cribb of the standing room only presentation in the theater and the reception in the library.
---
COLLEGE MEETING FOR SENIOR PARENTS

Stuyvesant's College Office head and college guru Pat Cleary explained the admissions process, clarified deadlines and answered parent questions in October 2011. (Visit this site to check on the 2012 date.) Click here to download the slideshow presentation from the event. Click here to view the video from the event (Format is MP4).
---
THE NEW YORK TIMES REMEMBERS MR. RICHARD GELLER
On Sunday, December 25, the New York Times remembered long time Stuyvesant math teacher Mr. Geller in their Sunday Magazine. Please click
here
to read the story from "The Lives They Lived."
---
SAFETY FIRST
While Stuyvesant is located in one of the safest neighborhoods in NYC, students should still be vigilant about their safety.
Parents, please remind your students to:
Travel in groups whenever possible to and from the subway

Be alert to unusual happenings in their surrounding in and out of the school
Do not walk with earphones that block out street noises

Keep their music players, cell phones and other valuables out of sight

Do not engage with strangers who approach them
ALWAYS report incidents to the school administration right away
SPEAK OUT AGAINST BUDGET CUTS TO STUYVESANT & TO NYC'S PUBLIC SCHOOLS!

It is critically important that all parents contact their State and City Elected Officials in support of maintaining proper funding for our public schools despite the poor economy and NYS and NYC budget shortfalls. Education is the key to our economic recovery and our elected officials must stand firm and provide the responsible leadership needed to protect our school children against devastating cuts.
1. For more information on speaking out against the cuts, please click
HERE
.
2. To print out a "clip-n-save" guide to learn who represents you and how to contact elected officials, please click
HERE.
---
HELP THE PA


SEARCH ON GOODSEARCH - SUPPORT STUY

We seem to be constantly "Googling" for information. What if every time we find something online, we also support the school or the PA? Now we can. Use
goodsearch.com
to look up information and a donation is made to the school or the PA every time. Yes,
every time
. Don't forget to select the PA or the school as your cause before you conduct your search. Try it now. Click on the logo below.
---
SHOP ONECAUSE - SUPPORT STUY
CLICK HERE to shop on-line through onecause.com (formally SchoolPop) at over 400 of the best-known brand name stores. A portion of your total will be donated to the Stuy PA at no extra cost to you. All you have to do is: 1) Register with OneCause.com; 2) Remember to access the merchant's website through the PA's website or OneCause.com. It's that simple!
---
SHOP QSP FOR BOOKS, MAGAZINES AND MUSIC
CLICK HERE to shop QSP-Reader's Digest for books, magazines, and music. Fourty percent (yes 40%) of your subtotal will benefit the Stuyvesant PA. Thank you for your support!
CPR/AED and STANDARD FIRST AID CLASS

The Stuy Red Cross Club offers a "CPR/AED and Standard First Aid" class each year. The class costs $45 and takes place in the spring term. They are open to all Stuy students. These are 4 sessions lasting 2 to 3 hours each, usually taking place right after 10th period. You must attend all 4 sessions to be certified. Please visit http://stuyredcross.org/ for more information and to sign up.
---
RACE TO NOWHERE, THE DARK SIDE TO AMERICA'S ACHIEVEMENT CULTURE

Filmmakers Vicki Abeles and Jessica Congdon depict the high-stakes, high-pressure culture that has invaded schools and our children's lives, leading to highly-stressed youth. Thank you to the 350+ parents who joined us in winter 2011 for the free viewing. Thank you also to acclaimed NYU behavioral psychologist
Dr. Lori Evans
, clinical neuropsychologist
Dr. Kimberly Williams
, and child and adolescent psychiatrist
Dr. K. Ron-Li Liaw
, who led the lively discussion with parents following the movie.
Click
here
to find out more about this documentary.
---

DID YOU MEET STUY ALUM, NOBEL LAUREATE and POET, ROALD HOFFMANN?
Roald Hoffmann (Stuyvesant High School 1955, Nobel Laureate Chemistry 1981, poet, and playwright) made a rare appearance in NYC to speak to Stuyvesant parents and the Stuy community on March 12.
We hope everyone who attended his presentation: "A little chemistry, and a little about what I learned from Stuyvesant and 45 years at Cornell" found it inspiring. If you missed it, look for an article summarizing his remarks in the April PA Bulletin!
---
DID YOU HEAR BRIAN GREENE'S CONVERSATION WITH STUYVESANT PARENTS, TEACHERS, STUDENTS AND ALUM?

Did you know that string theorist Brian Greene, author of
The Fabric of the Cosmos; Space,Time and the Texture of Reality; The Elegant Universe; and The Hidden Reality: Parallel Universes and the Deep Laws of the Cosmos
is a
Stuy alum (Class of 1980)
? Dr. Greene is well-known for writing books that make physics accessible to the average person. He shared a humor-filled exchange with the Stuy community on May 10, sharing memories from Stuy and his take on everything from Einstein's Theory of Relativity to what really happens at the center of a black hole and how much a Large Hadron Collider would cost to effectively prove (or disprove) the existence of strings and branes.
If you missed it, look for an article summarizing his remarks in the June PA Bulletin!
Interesting trivia: The Washington Post called Brian Greene
"the single best explainer of abstruse ideas in the world today."
---
IS YOUR CHILD INTERESTED IN SUMMER PROGRAMS at COLLEGES in NYS?
Summeroncampus.com is an award winning website that lists summer camps and summer programs in New York State. The information is grouped by region, and listed by county. For each county, you can see which colleges have programs and the names of the programs. The five counties of New York City are in Region 8.
Want to know more about summer programs, school budget, school survey reports, school progress reports, check out our
Resource Page
.
---
SPECIAL NOTICE - THE VALERIE PIRO FUND
Valerie Piro, Stuyvesant High School alumna, was paralyzed from the chest down on January 12, 2008 while en route with the Stuyvesant Girls' Track Team to a meet at Dartmouth College. Her ongoing long-term rehabilitation has gone beyond all expectations, but requires significant resources that are not covered by insurance. The Valerie Piro Fund, established by the Stuyvesant High School Alumni Association, is currently accepting donations to be used towards her medical costs. To find out more about Valerie's impressive progress and to contribute to the Valerie Piro Fund, please visit: Valerie Piro '09 Fund.
---
ABSENCE or LATENESS NOTE
SCHOOL POLICY: The administration requests all parents to complete an ABSENCE or LATENESS NOTE whenever their children are absent from or arrive late to school. The note may be found here.
---
9/11 HEALTH PROGRAMS
New York City funds physical and mental health treatment available at no cost to adults and children for 9/11-related health problems through the WTC Environmental Health Center. If you believe you or your family can benefit from these programs, please visit the NYC 9/11 website: www.nyc.gov/911healthinfo. Additional information about the WTC Environmental Health Center can also be found at www.nyc.gov/html/hhc/html/services/wtc-health-center.shtml.
---
SUMMER OPPORTUNITIES FOR HIGH SCHOOL STUDENTS (2010)
Information and applications are available in Room 236, or may be downloaded from:
http://www.nyc.gov/html/dycd/html/jobs/summer_youth_employment.shtml
https://application.nycsyep.com/
For additional information, call 212-306-8000.

Other NYC-sponsored opportunities are available at these sites:

http://www.nyc.gov/html/dycd/html/jobs/summer_youth_employment.shtml
http://www.nycgovparks.org/sub_things_to_do/programs/programs_teens.html

Current 10th-Graders: Youthbridge-NY is now accepting applications for its academic year 2011-2012 Youth Fellowship program. Download the application here . The application deadline is May 6, 2011! Learn more at the following site:
http://www.youthbridgeny.org/about-whoweare

Cooper Union Free Art/Design/Writing Programs : Their programs represent excellent opportunities for interested students. Applications are currently being accepted for the Fall 2011, Winter 2012, Spring 2012, and Summer 2012 programs. A mandatory Portfolio Review is part of the process. For more information, call 212-353-4202 or check the following link:
http://www.saturdayoutreach.org/outreach/apply/

9th & 10th Grade Students:
The American Museum of Natural History is offering a great research/mentoring opportunity for students interested in biology or anthropology. This two-year program includes free after-school classes, hands-on research with AMNH scientists, and free SAT prep classes. You may learn more by calling 212-496-3529, or via email at This e-mail address is being protected from spam bots, you need JavaScript enabled to view it , or at this link:
http://www.amnh.org/education/students/program.php?id=206

A very useful source of information about student opportunities in museums throughout NYC can be found at: http://www.careerintern.org/cin/members/

An excellent volunteer-oriented website is available at: http://www.dosomething.org/

Would you like your child to participate in a very worthy community-service event? Check this out:
KIDS WALK FOR KIDS WITH CANCER
There will be a 4.5 mile walkathon to raise money for pediatric cancer research organized by NYC area high school students. The walkathon will take place in Central Park on Saturday, May 7, 2011. We are looking for Stuyvesant Students to walk and get sponsors in order to raise money for a very worthwhile cause. For more information, or to get involved, please contact This e-mail address is being protected from spam bots, you need JavaScript enabled to view it .

Please feel free to contact Parent Coordinator Harvey Blumm with any questions or feedback on any items in this message, or with any other suggestions or concerns you may have. And please feel free to share any information that may be of interest to our parents, teachers, or students.
---
Opportunities as of November 18, 2008. Please check for relevancy: