---
Secondary School Recommendation
Secondary School Recommendation (or SSR) is created by your student's College Counselor and sent to colleges with your student's application. The SSR includes information from Teacher Comment Sheet (TCS) and Extracurricular Activities Sheet (EAS). Your student should ask one teacher per semester to fill out the TCS. The EAS is completed by coaches and teachers who cover EA activities.
How important is an SSR? Vital. Therefore, TCS and EAS are also vital. It is your student's responsibility to submit these forms to teachers. However, they are not mandatory.
Teacher Comment Sheet
Extracurricular Activities Sheet
Just because SSRs are about College Applications does not mean that they are only important to 12th Graders! The foundation of a good SSR - the completed TCS and EAS forms - start in 9th Grade. The completed TCS and EAS forms are collected in a folder by your student's counselor and in 12th grade are used for the SSR.
College Counselors need information from these forms to be able to write an SSR which is personal to your student. Bear in mind these counselors have a very large caseload to deal with and the folder containing your student's TCF's and EAS's helps them remember who your student is and where his/her strengths rest.
Tip - remind your student to complete and hand these forms to a teacher or coach in a timely manner. Don't expect last minute submissions to cause happiness. Teachers have a lot of work to do.... Also, be sure to check that the TCS and/or EAS is returned by the teacher. If your student is doing special high level courses or research, make sure that the counselor is aware of this and that it is included on the SSR. SSRs help colleges to know who your student is in a simple and efficient manner. When dealing with thousands of applications, (think 60,000 for NYU in 2015) college admissions officers will take every bit of help they can get!
---
College Visits to Stuyvesant
Many Colleges have been visiting Stuyvesant and offering Information Sessions. New colleges are added to the list as they come up. Seniors should check outside Room 222. For information or go to this link for the schedule: http://bit.ly/2dUUP5i
Students who wish to attend a session that conflicts with a class must pick up a pass from the College Office in Room 225; ask the teacher in question to sign the pass; and bring the signed pass with them to the representative's presentation in the theater where it will be collected for attendance purposes by College Office staff. Students may not attend rep visit sessions without their teacher's permission.
---
27th Annual Latino College Expo & Leadership Summit - Open to Students of All Backgrounds
Saturday, March 18, 2017, 9:00 a.m. - 3:00 p.m., New York University
This event is open to students of all backgrounds!
CLICK HERE for more information
---
NACAC College Fair
Sunday, March 26, 2017, 11:00 a.m. - 4:00 p.m., Jacob Javits Center
This is perhaps the biggest college fair of the spring.
CLICK HERE for more information.
---
Colleges that Change Lives NYC College Fair
Sunday, May 21, 2017, 1:00 p.m., The New York Hilton Midtown
This fair is held by representatives from over 40 small, private, liberal arts colleges featured in the classic book by Loren Pope.
CLICK HERE for more information.
---
FREE eBook - College & Career Planning
As your students prepare for the next stages of their lives, they may be excited and overwhelmed with the number of paths that lie before them. Choosing a major, a school, and a career are important decisions that can determine the course of their futures. Those choices should be made using the proper tools. You can help your student find expert guidance on planning for college and careers through this FREE eBook – College & Career Planning: 6 Easy Ways to Start Preparing for What's Next. They'll discover how to: * Assess their interests, abilities, and values * Explore majors that fit their interests * Explore careers that align with their goals * Discover schools that share their values and offer majors they're considering * Measure their academic readiness * Estimate the cost of attending a college or university
---
More College Resources
An interesting resource for students preparing to apply for college is the organization, brEDcrumb, which offers SAT/ACT waivers and covers application fees for up to five colleges. Check this link: http://www.bredcrumb.org/
---
Senior Parent Night
For those who missed Senior Parent Night: AP of Guidance Casey Pedrick did a presentation on understanding the college admissions process. The evening included a slide show. Those slides are available now on the Stuy Website - go to Academics, then College Office, then Parent Presentations or click the link below.
CLICK HERE to view the Senior Parents Night Presentation for Class of 2016 College Night.
---
Financial Aid Presentation
---
Check the
NYS Higher Education Services Corporation (HESC) website
for their spring college fair calendar for a listing of college fairs in New York State.
---
Read the
PA BULLETIN
for college related articles, which can be found in every article. Click
here
for a list of the most recent relevant articles.
---
Please be sure to also check the
Stuyvesant College Office webpage
for ongoing information and updates.
---
NEW!!
The Stuy College Office is now on
Facebook
! Click
here
to read periodic updates about college related events at and around stuy. Please note: You may need to log in to your Facebook account to see the page.
---
For scholarship information, check the following sources:
華裔的家庭,請使用下面的鏈接下載由史岱文森的升學輔導員為您準備的資訊網站指南。
如何為申請大學做準備
。
---
GET READY FOR COLLEGE ADMISSIONS!

College Preparation Checklist
Download this FREE GUIDE prepared by the U.S. Department of Education
College admissions is an increasingly competitive process. The Federal government has put together this simple checklist to help parents and students make informed choices about choosing a career, taking the right classe, and finding money for school. It's never too early to start thinking about your child's college admissions strategies.
Check out Big Future by the College Board
The
Big Future
Web site is a great place to start in exploring your college options. Enter your criteria (location, type of school, majors, campus life, etc.) to get a list of colleges and begin your search.
Changes in the Common App
Effective: Fall 2013
The Common Application is a not-for-profit organization that promotes equality, access and integrity in the college application process. For more than 35 years, they have provided an application for students to complete, which is accepted by their member institutions. There are currently more than 500 member colleges and universities accepting the Common App. For the past two years, a committee of counselors and admissions officers from various schools have been meeting to propose changes to the Common App. The changes were announced in spring 2013 and took effect on August 1. Click
here
to read a summary written by former Stuy parent (and
Bulletin
editor emeritus) Lee Levitt of the changes that affect our children's college application process.
---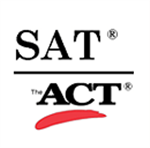 These sites have important
test date
information:
Notes:
Princeton Review
offers automatic discounts to all Stuy students. Tell them you are a Stuy student when you register for courses to take advantage.

Kaplan
has created a landing page on their Web site for Stuy families with discount offers and free resources. Click
here
to learn more. Note that Kaplan also offers limited discounts for Stuy students. Make sure to tell them what high school you attend for benefits.
---
BE PROACTIVE & PARTICIPATE IN PA- AND SCHOOL-SPONSORED COLLEGE ACTIVITIES!
Sign up for Stuy-Sponsored College Tours
The Stuyvesant High School College Office Counselor Mr. Jeremy Wang organizes several multi-day college tours in the fall and winter for junior students. The colleges on our "route" offer information sessions and tours by current students. Former Stuyvesant students often participate in the college tours as guides. Look for notices in the fall and winter. Information can also be found on the Student only Facebook pages for each class. Buses fill up quickly, so be sure to register early. Please note that one of the consent forms requires a notary, so plan ahead.
Register for the FREE College Advisory Meetings
The Stuyvesant Parents' Association sponsors free college advisory meetings for junior families. Look for e-mails from the PA and the College Office in the spring term. Please make sure both the school and the PA have your current e-mail addresses so that you can receive reminders and updates. Visit the
PA Listserv
page to subscribe to the PA's email list.
Attend College Night
The 2015 annual Parents' Association-sponsored Stuyvesant High School College Night will be held on Thursday, April 23. Please check your e-mail messages from the PA in the spring for details about the event.
---
Read the
College Corner
column in every issue of the
PA BULLETIN
.
The following articles have been excerpted from our PA Bulletin:
---
Ever wonder where former Stuy alums have gone on to college?
Check out
Stuyclopedia
for the list of colleges that students now attend. Click on the name of each school to learn the names of the alums who are enrolled there.